Katapy Launches Latest Netflix Look for Roku
Katapy Launches its Netflix Style Roku Channels
Our clients are now using Katapy to offer their consumer base the latest in fully custom Roku channels supporting automated video metadata imports from IMDB and more. Launching your online movie and series based channels with full monetization has never been easier for our clients to use and for their consumers to watch on all screens.
There has never been a better time to launch. With Katapy's Channel Everywhere Platform, start putting your video content to work. Increase your viewership by pushing your content on Roku, a responsive website, and mobile apps in your favorite app store.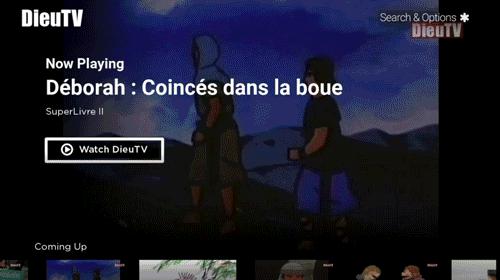 Katapy's MyChannel Console offers the easiest way to upload, encode, and curate your video content. Just drag your videos into your library and every upload and stream will be automatically published to all your connected channels on all platforms. Including your websites, mobile apps, and TV apps.

It just doesn't get any simpler.
Katapy takes pride in staying current with the latest that technology has to offer, we also offer a 3 year guarantee to keep your channel at the edge of technology's advances with our "Anti-Age Channel" option.
Call today and start monetizing your content within months, if not weeks, with the best in class, cross platform subscription and account management offered at the lowest cost to our clients.
This month only, we are offering to reduce your total bill!*
We are so confident in our solution, that if you send us a copy of your current OVP provider's bill with some details on how many videos, subscribers, and platforms you are currently streaming on, we will create a custom package for you that will save you money, and potentially even increase your income with our new cutting edge paywall.